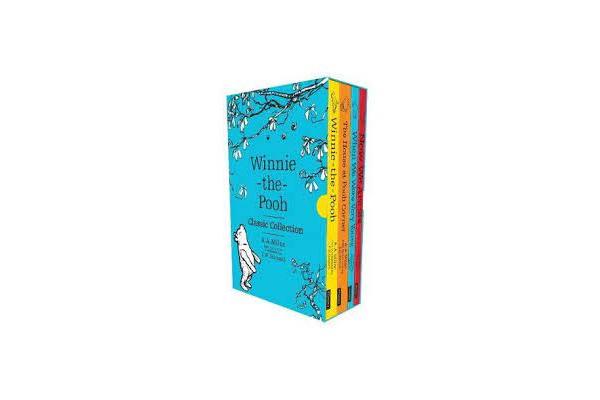 Winnie - The-Pooh Classic Collection
Publisher :

HarperCollins

Publishing year :

28 September 2016

Binding :

Box-set

ISBN :

9781405284332

Imprint :

Egmont
Age Group :

Age 5-8

Language :

English
Winnie - The-Pooh Classic Collection ...
Winnie - The-Pooh Classic Collection
Author :
A. A. Milne
Alan Alexander Milne was born in London on January 18, 1882, the third and youngest son of a schoolmaster. At age eleven, he won a scholarship to the Westminster School. He went on to attend Cambridge University and became the editor of the undergraduate paper, Granta. After graduating from Cambridge in 1903, Milne moved back to London with enough savings to live for one year. He was determined to become a writer. By 1906, he had been offered the position of Assistant Editor at Punch, a classic British humor magazine. He remained at Punch for the next eight years.
In 1913, Milne married Dorothy de Selincourt (known as Daphne) and moved to a house in London's Chelsea section. When World War I broke out, he enlisted in the Royal Warwickshire Regiment, eventually serving in France. During his training period, he wrote his first play, Wurzel-Flummery, which was produced in London in 1917.
Illustrator :
E. H. Shepard
na
Translator :