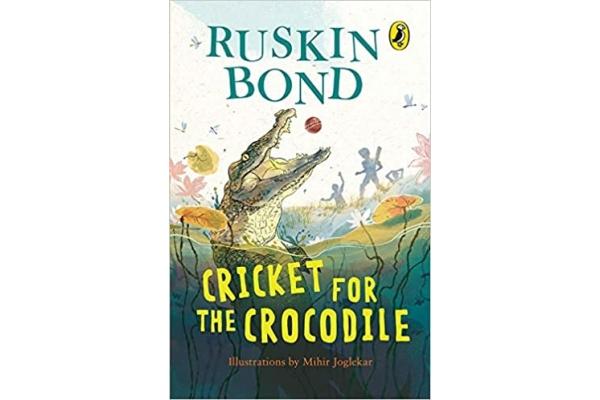 Cricket for a Crocodile
(3,714)
By (author)
Ruskin Bond
Publisher :

Penguin Random House

Publishing year :

2016

Binding :

Paperback

ISBN :

9780143334033
Illustrator :

Mihir Joglekar

Age Group :

Age 5-8

Language :

English

Number of Pages :

72 Pages
Ranji's team finds an unexpected opponent a nosy crocodile when they play a cricket match against the village boys. Annoyed at the swarms of boys crowding the riverbank and the alarming cricket balls plopping around his place of rest, Nakoo the crocodile
Ranji's team finds an unexpected opponent a nosy crocodile when they play a cricket match against the village boys. Annoyed at the swarms of boys crowding the riverbank and the alarming cricket balls plopping around his place of rest, Nakoo the crocodile decides to take his revenge.
Author :
Ruskin Bond
Ruskin Bond is the author of several bestselling novels and collections of short stories, essays and poems.
Ruskin Bond was awarded the Padma Shri by the Government of India in 1999, a Lifetime Achievement Award by the Delhi government in 2012 and the Padma Bhushan in 2014.
Illustrator : Mihir Joglekar
na
Translator :