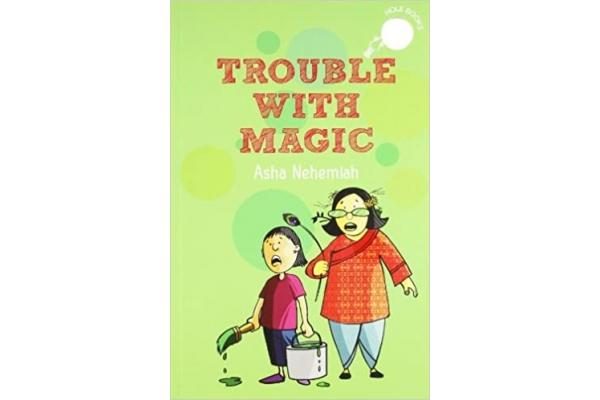 Trouble with Magic
(3,714)
By (author)
Asha Nehemiah
Publisher :

Penguin Random House

Publishing year :

2013

Binding :

Paperback

ISBN :

9788192594811
Illustrator :

Priyankar Gupta

Age Group :

Age 5-8

Language :

English

Number of Pages :

72 Pages
A Children's Bookshelf Selection: Each month our editor's pick the best books for children and young adults by age to be a part of the children's bookshelf. These are editorial recommendations made by our team of experts. Our monthly reading list includes
A Children's Bookshelf Selection: Each month our editor's pick the best books for children and young adults by age to be a part of the children's bookshelf. These are editorial recommendations made by our team of experts. Our monthly reading list includes a mix of bestsellers and top new releases and evergreen books that will help enhance a child's reading life.
Author :
Asha Nehemiah
Asha Nehemiah has written books for children of all ages. Her books include Mystery of the Secret Hair Oil Formula, The Adventures of Mooli and the Blue-Legged Alien, Granny's Sari, The Rajah's Moustache and Trouble with Magic. Several of her titles have been translated into Hindi, Tamil, Bengali, Assamese, Marathi, Urdu and other Indian languages.
Illustrator :
Priyankar Gupta

Priyankar Gupta is an animation film designer and illustrator from NID, Ahmedabad. He is a pre-visualiser for television commercials and feature films, and is visiting faculty and mentor at design institutes across the country. His passion is children's book illustration and animation education.
Translator :