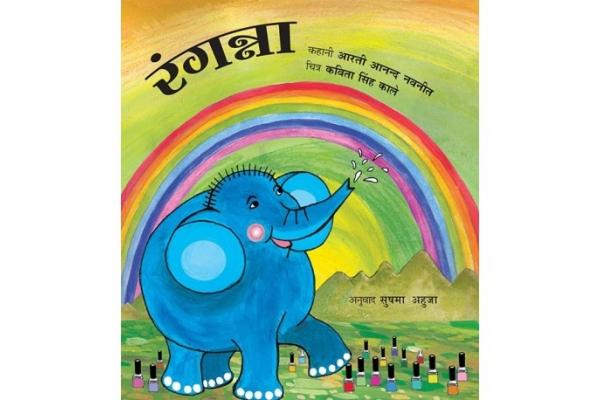 Ranganna (Hindi)
(3,714)
By (author)
Arthi Anand Navaneeth
Publisher :

Tulika Publishers

Binding :

Paperback

ISBN :

9789350463758
Illustrator :

Albert Uderzo

Age Group :

Age 5-8

Language :

Hindi
Genre :
Humorous/Funny | Picture Books | Animal World
Rangana loves something that is very strange for an elephant. Find out what.
An elephant with nail polish? Illustrations that are a riot of colour zestfully capture Ranganna the elephant who loves colour and wants to paint his nails in different hues!
Author :
Arthi Anand Navaneeth
Arthi Anand Navaneeth is a marketing professional. Her two daughters inspire her to write. She enjoys reading and reviewing children's books.
Illustrator : Albert Uderzo

Translator :