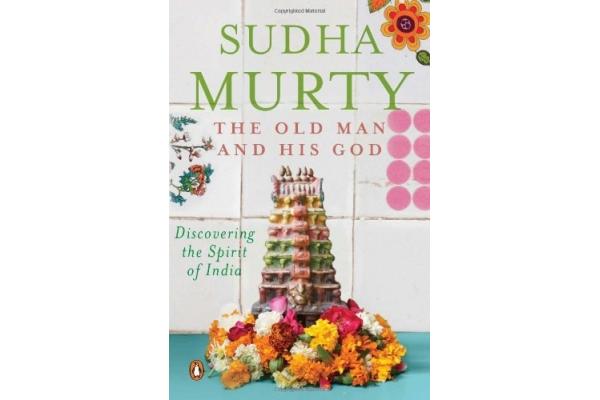 The Old Man and His God: Discovering the Spirit of India
(3,714)
By (author)
Sudha Murty
Publisher :

Penguin Random House

Binding :

Paperback

ISBN :

9780144001019

Imprint :

Penguin
Age Group :

Adult

Language :

English

Number of Pages :

52 Pages
Genre :
Family/Home Stories | General Fiction | Books on India
Sudha Murthy once told someone that when people often wondered why so many interesting things happened only to him, he r ...
Sudha Murthy once told someone that when people often wondered why so many interesting things happened only to him, he replied that he, like all of us, meets strangers and some of these strangers have left a lasting impact on his life. All he does is that he embraces those encounters and that is what makes his life so interesting. He believes that if you have a sensitive mind and record your observations regularly, you will see that your life too is a vast storehouse of stories. This is the essence of this book 'The old man and his God '. While reading the book, do not expect nerve wracking story of magic and supernatural powers. It contains what the author has been referring to as 'real' because real is what we experience. As far as the reality of India is considered, this book can show you many layers of it. If one wants to know what the soul of India says (and not necessarily how they look or speak), this is an ideal read. These aren't complex stories. They are simple and honest. Many unspoken areas of human life have been touched upon. There are accounts of struggles and hardships that the people of India face on a daily basis. The emotions that emerge out of this short story collection range from love to friendship to betrayal and covers domains from business to philanthropy to counselling and from freedom to injustice to selfishness. She talks about the selfless too and the generous honest ones. The title story is about a visually impaired old man who lives in his little Shiva temple. He doesn't need help, he refuses any. He is his own maker. Other stories contain unheard tales from the remote corner of the country. She is trying to represent those hidden people who didn't have a voice till now
Author :
Sudha Murty
Sudha Murty is a prolific writer in English and Kannada. Her books, which include eight bestselling works for children, have been translated into all major Indian languages. She is the recipient of the R.K.Narayan Award for Literature (2006), the Padma Shri (2006), the Attimabbe Award from the Government of Karnataka for excellence in Kannada literature (2011) and the Lifetime Achievement Award at the 2018 Crossword Book Awards. Sandhya Prabhat is an Independent Animator and Illustrator based in the Bay Area, California.
Illustrator :

Translator :