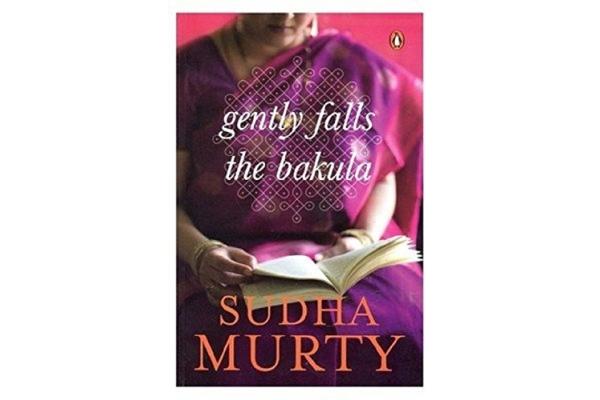 Gently Falls: The Bakula
(3,714)
By (author)
Sudha Murty
Publisher :

Penguin Random House

Binding :

Paperback

ISBN :

9780143103776

Imprint :

Penguin
Age Group :

Adult

Language :

English

Number of Pages :

176 Pages
Genre :
Family/Home Stories | General Fiction | Romance/Relationship
Gently Falls: The Bakula is a realistic-fictional read from Sudha Murthy, a profound writer and the Chairperson of Infos ...
Gently Falls: The Bakula is a realistic-fictional read from Sudha Murthy, a profound writer and the Chairperson of Infosys Foundation. In this book, Sudha has boldly presented the agony of work ethics and modern lifestyle. The story is about a young couple Shrikant and Shrimati, and the changes they come across when Shrikant walks up the corporate ladder to the peak of success, while his married life slowly loses the charm and identity. With a magnificently straight way of writing, this book brings a simple but heart-touching story of a couple and the events that shake their life.
Shrikant has always been attracted towards Shrimati, his school-companion, and after Shrimati also realises having fallen in love with Shrikant, both get married. After Shrikant joining an IT company, he dedicates his entire focus on being successful in career. Shrimati dilutes her own aspirations and stays back at home supporting Shrikant. Shrikant has turned into a successful corporate person while Shrimati has been with him in his journey. The life of both was fine until one day Shrimati realises while speaking to an old professor about what she had missed in her life. In the modern work-style, she had lost her own identity, while just remaining the wife of a successful man.
This story of Shrimati's confession to her inner emptiness and the extraordinary presentation of the dark side of corporate lifestyle is the main theme of the book. The readers would find the book to be a philosophical and beautiful depiction of a common topic, and would be able to relate to many lives around.
Author :
Sudha Murty
Sudha Murty is a prolific writer in English and Kannada. Her books, which include eight bestselling works for children, have been translated into all major Indian languages. She is the recipient of the R.K.Narayan Award for Literature (2006), the Padma Shri (2006), the Attimabbe Award from the Government of Karnataka for excellence in Kannada literature (2011) and the Lifetime Achievement Award at the 2018 Crossword Book Awards. Sandhya Prabhat is an Independent Animator and Illustrator based in the Bay Area, California.
Illustrator :

Translator :