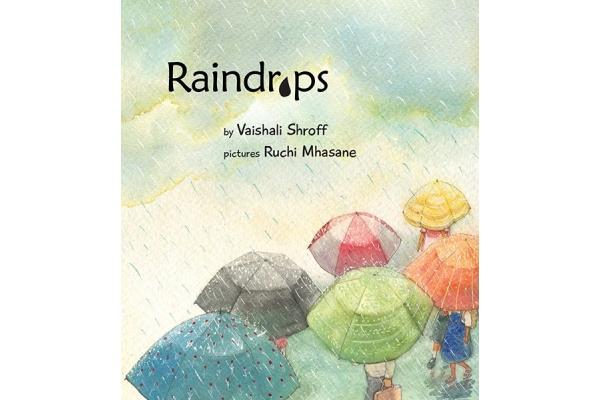 Raindrops
(3,714)
By (author)
Vaishali Shroff
Publisher :

Tulika Publishers

Binding :

Paperback

ISBN :

9789350463444
Age Group :

Age 5-8

Language :

English
Genre :
Nature and Wildlife
Watching the rain pouring down from her window, Anju sees much more than just the water coming down.
It is pouring rain. From her window, little Anju sees familiar scenes of a rainy day – cloudy skies, umbrellas, puddles… But her curious eyes pick up other surprises too, while her imagination plays with the raindrops sliding down her window pane. Soft wa
Author :
Vaishali Shroff
Mumbai-based writer Vaishali Shroff is an award-winning author of children's books. Over 100 of her stories have been published in school textbooks, anthologies, magazines and portals. Though she has an engineering and management background, she loves to write poetry, flash fiction and research-based stories, both fiction and non-fiction. Her travel experiences are reflected in her published works.
Illustrator :

Translator :