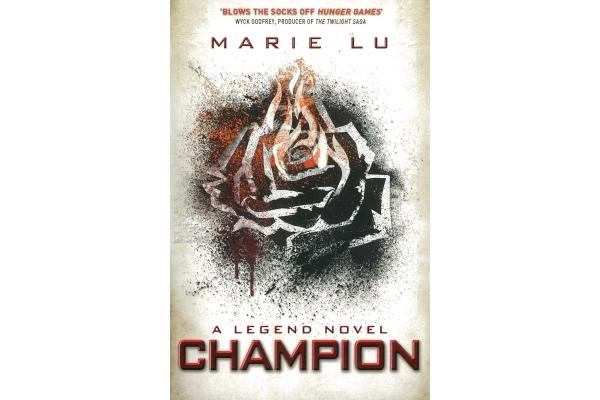 Champion
Publisher :

Penguin Random House

Binding :

Paperback

ISBN :

9780141339627

Imprint :

Penguin
Age Group :

Teen & YA

Language :

English
Genre :
Crime/Mystery | Science Fiction
He is a Legend.She is a Prodigy.Who will be Champion? June and Day have sacrificed so much for the people of the Republ ...
He is a Legend.
She is a Prodigy.
Who will be Champion?
June and Day have sacrificed so much for the people of the Republic - and each other - and now their country is on the brink of a new peaceful existence. June is back in the good graces of the Republic, working within the government's elite circles while Day has been assigned a high level military position.
But when a plague outbreak, deadlier than any other, causes panic in the Colonies, and war threatens the Republic's border cities, the two are thrown back together. June is the only one who knows the key to her country's defence. But saving the lives of thousands will mean asking the one she loves to give up everything he has.
Author :
Marie Lu
Marie Lu is the #1 New York Times bestselling author of The Young Elites series, as well as the blockbuster bestselling Legend series. She graduated from the University of Southern California and jumped into the video game industry as an artist. Now a full-time writer, she spends her spare time reading, drawing, playing games, and getting stuck in traffic. She lives in Los Angeles with her illustrator-author husband, Primo Gallanosa, and their dogs.
Illustrator :

Translator :