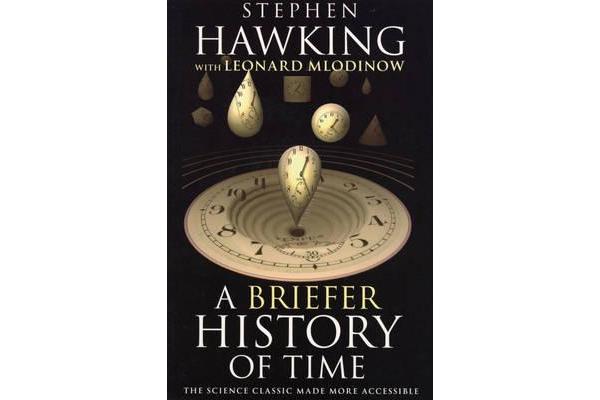 A Briefer History of Time
(3,714)
By (author)
Stephen Hawking
Publisher :

Penguin Random House

Binding :

Paperback

ISBN :

9780593056974

Imprint :

Random House
Age Group :

Teen & YA

Language :

English
Genre :
Classics | Science
Author :
Stephen Hawking | Leonard Mlodinow
STEPHEN HAWKING was a brilliant theoretical physicist, generally considered to have been one of the world's greatest thinkers. He was Lucasian Professor of Mathematics at the University of Cambridge and is the author of A Brief History of Time which was an international bestseller. His other books for the general reader include A Briefer History of Time, the essay collection Black Holes and Baby Universe, The Universe in a Nutshell, and Brief Answers to the Big Questions.
He died on 14 March, 2018.
Illustrator :

Translator :