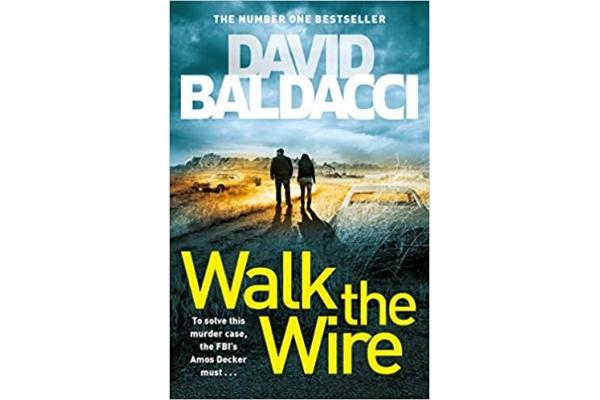 Walk the Wire
(3,714)
By (author)
David Baldacci
Publisher :

Pan Macmillan

Binding :

Paperback

ISBN :

9781509874521

Imprint :

Macmillan
Age Group :

Adult

Language :

English
A town with a secret. A lone hunter discovers the remains of a woman in North Dakota's Badlands. She appears to h ...
A town with a secret.
A lone hunter discovers the remains of a woman in North Dakota's Badlands. She appears to have had a post-mortem performed on her reminiscent of those only seen on TV shows – but this time, there was no slab, morgue or camera in sight.
A victim without a past.
The reason why Irene Cramer's death merits an FBI investigation becomes rapidly clear when key questions surface about her mysterious past. Little is known about this school teacher, where she came from or her true identity. She clearly had something to hide.
A hero with a unique skill.
FBI investigator, Amos Decker and his colleague, Alex Jamison, are summoned to seek answers in the local community of London, North Dakota, which sits at the very heart of the fracking industry. Enriched with oil money, jealousy and a deep-set rivalry lie beneath a veneer of glitz and opulence.
Decker soon realizes that the nearby 'eye in the sky', the Air Force Station, may hold the vital clues and that this town holds secrets so explosive that they could destabilize the entire country . .
Author :
David Baldacci
David Baldacci is a worldwide bestselling writer. He writes books for children and adults and they are published in over 45 different languages and in more than 80 countries, and with more than 110 million copies in print, he is one of the world's favourite storytellers. The Finisher is his first book for young adults and film rights have been bought, with the producer of Spiderman on board. David is the co-founder, along with his wife, of the Wish You Well Foundation, a non-profit organization dedicated to eliminating illiteracy across America. Still a resident of his native Virginia, you can visit him online at www.DavidBaldacci.com, and at his foundation www.wishyouwellfoundation.org.
Illustrator :

Translator :