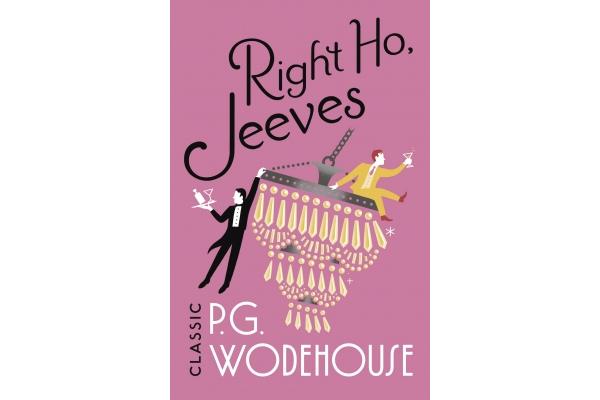 Right Ho, Jeeves
Publisher :

Penguin Random House

Binding :

Paperback

ISBN :

9781787461031

Imprint :

Arrow
Age Group :

Teen & YA

Language :

English
'Jeeves, I'm engaged.' 'I hope you will be very happy, sir.' 'Don't be an ass. I'm engag ...
'Jeeves, I'm engaged.'
'I hope you will be very happy, sir.'
'Don't be an ass. I'm engaged to Miss Bassett.'
Bertie is feeling most put out when he finds that his friend Gussie is seeking relationship advice from Jeeves. Meanwhile Aunt Dahlia has asked Bertie to present awards at a school prize-giving ceremony. In a stroke of genius, Bertie realises he can kill two birds with one stone, palming off his prize-giving duties to Gussie by assuring him that the object of his affections will be there.
Several terrible misunderstandings later and facing chaos, Bertie turns, yet again, to Jeeves who swiftly and ingeniously saves the day.
Author :
P.G. Wodehouse
P.G. Wodehouse was an English author and one of the most widely read humorists of the 20th century. Wodehouse worked extensively on his books, sometimes having two or more in preparation simultaneously. He would take up to two years to build a plot and write a scenario of about thirty thousand words. After the scenario was complete he would write the story. Early in his career he would produce a novel in about three months, but he slowed in old age to around six months. He used a mixture of Edwardian slang, quotations from and allusions to numerous poets, and several literary techniques to produce a prose style that has been compared to comic poetry and musical comedy.
Illustrator :

Translator :