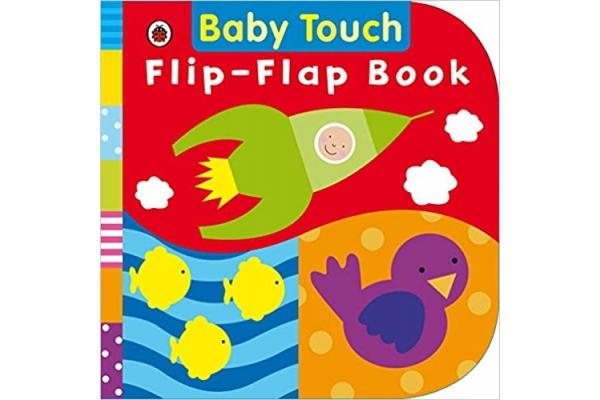 Baby Touch : Flip: Flap Book
Publisher :

Penguin Random House

Publishing year :

2010

Binding :

Hardback

ISBN :

9781409305156

Imprint :

Ladybird
Age Group :

Baby and Toddler

Language :

English

Number of Pages :

12 Pages
This book is from the Ladybird Baby Touch series. It engages babies and toddlers in fun and playful activities. Multi-sensory learning provides the kids with more than one way to make connections and learn new concepts. A child can learn easily by com
This book is from the Ladybird Baby Touch series. It engages babies and toddlers in fun and playful activities.
Multi-sensory learning provides the kids with more than one way to make connections and learn new concepts. A child can learn easily by combining two or more senses together.
Introducing babies to books and different things around them in a fun and interactive way by stimulating their tactile ability, this flip-flap book is complete with colourful and high-contrast pictures.
Materials such as glitter, ridged plastic, smooth plastic, velvet, wool, mirror finish and foil are coordinated to the images for the children to feel. The 12 pages flip to open and repeat various concepts to encourage learning via senses. Combining play with interactive and language skills, the book can be a fun way for the parents to introduce their babies to the world of books, and explore it with them.
Author :


Illustrator :

Translator :