Worse things could have happened. Troubles have come and gone, but it would take us the rest of the year trying to name any that could beat the current situation the entire world is grappling with.
In April 2013, while celebrating a decade of Eureka!, India's first dedicated bookstore for children, we had written out the story of the journey looking back with pride on the last 10 years (for more on this, please click on http://www.eurekabookstore.com/blog/ten-years-after-31).
At the end, on a very optimistic note we said: "At 10, we are incredibly excited about the future. We hope the next decade will be as interesting." That, as it turned out, was not to be. Twelve months down the line, the bookstore had to be shuttered. It is pointless going into the reasons for this just now. Not because it was painful (one would be lying if one said it wasn't) but simply because this month we were expecting a laying-demons-to-rest moment.
The back story
In early December, last year, we were in Bhopal racing against time to put together Bookaroo Children's Literature Festival's inaugural edition in that lovely city (Eureka! is the festival bookstore for Bookaroo as many of you may know) when we received a call from Mr Pramod Kapoor of Roli Books and CMYK fame (the name doesn't need an introduction at all). "Are you in Delhi?" he asked. After he listened, he said, "Please meet me when you are back in town. I may have something interesting for you - right up your street," and rang off. 'Very intriguing,' was the thought at the back of our minds as we were swept along by Bookaroo work.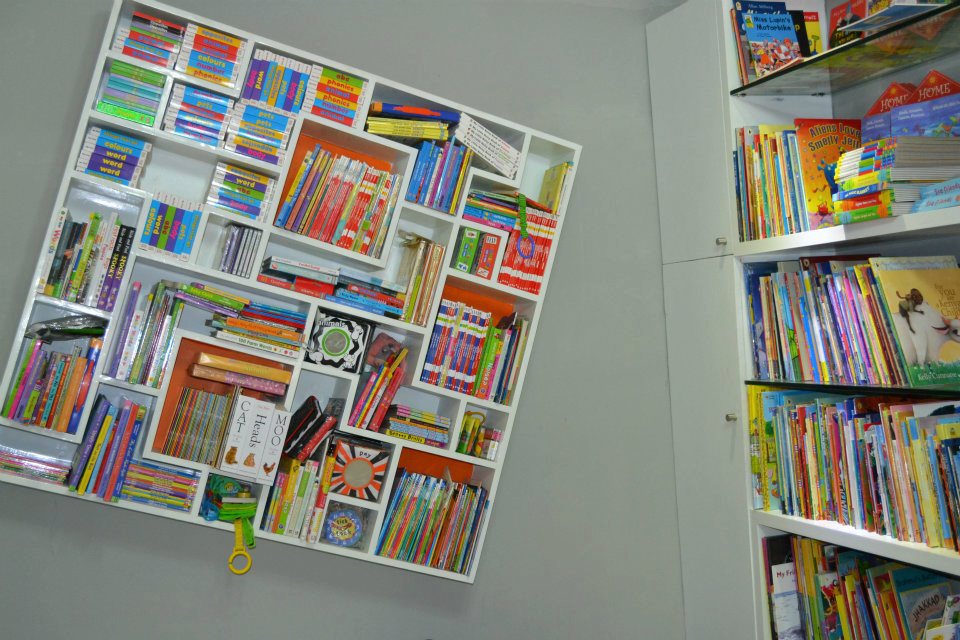 Cut to January 2020. We met up with Mr Kapoor and, over tea, he asked us casually, "Would you like to revive Eureka! sharing space with CMYK here?". Silence. 'Here' was 1,500 sq ft of shop space in M-block market, Greater Kailash - II. There was some more silence but Swati and I knew there would be only one answer: "Yes, of course."
The best-laid plans
It was a blur after that. Financials were discussed and closed. Plans were written up, torn up and re-drawn and re-drafted. Sketches were drawn, discarded and reinstated. Décor tips were collected excitedly.
It was a whirl of excitement. Aspects of technology were gone into thoroughly. Brainstorming meetings with the pillars of Roli Books & CMYK - Mr Kapoor, Kapil and Priya (in one, we were joined by Mrs Kapoor too) - continued. We knew what had to be done. The only issue was how quickly?
Finally, it all started to fall into place and we zeroed in on mid-April when the CMYK-Eureka! combine would throw its doors open. While Eureka! focused exclusively on children and YA books (as it always has), CMYK will have its beautiful art and design books (there are eight CMYK outlets across the country, in fact).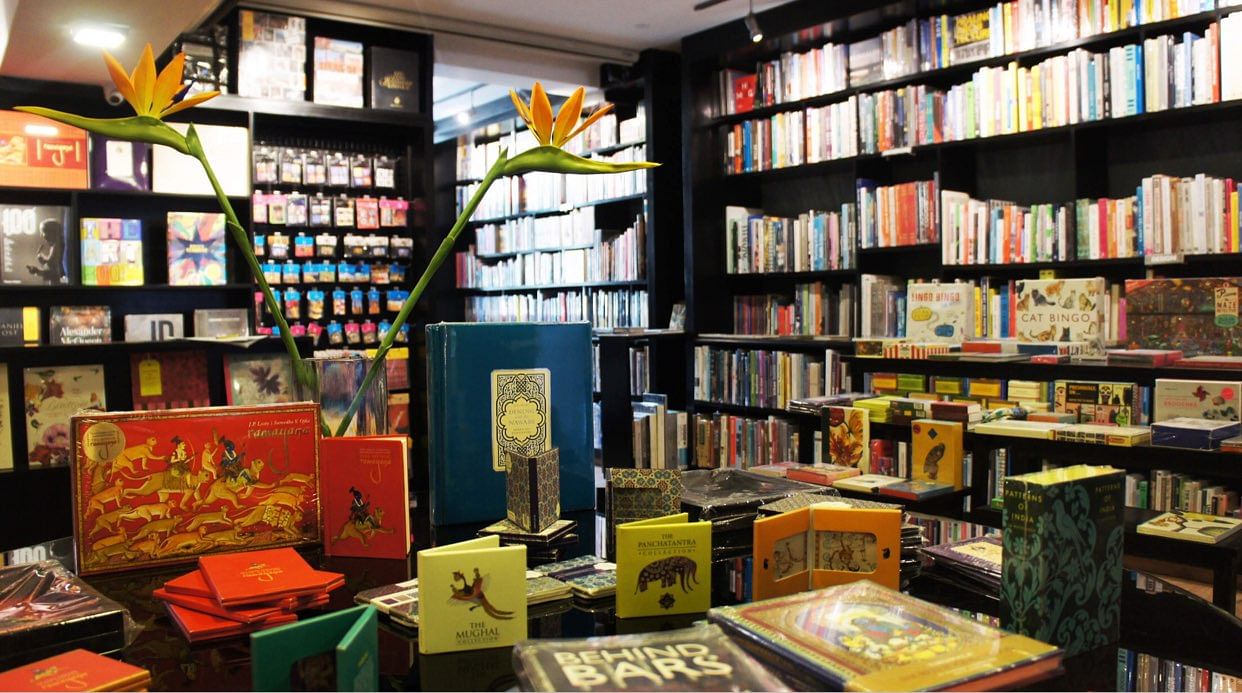 We went to publishers and friends with this decision. It came as a revelation that Eureka! was still high on recall value. We were welcomed like returning heroes (well nearly, but it was a good feeling), not with stares of disbelief. The next worry was about living up to people's expectations. In this, we could not have asked for a better friend and partner than CMYK. What we hope to have is a new go-to address for everything books. And it would be more than just about selling books. We plan to have interesting events and activities regularly. More on that soon.
A small disclaimer is in order here. The photographs that you see are the old avatars of CMYK (above left) and Eureka (top). The last photo is a peek-behind-the-scenes one.
Everything was running smoothly until along came Covid-19 and ran through the country leaving in its wake, among a million other things, a disrupted bookstore. Everything stopped as isolation became the name of the game. It was like a suddenly-stopped Ferris Wheel just when one was beginning to enjoy the ride. Breaking the chain and social distancing took precedence over any other issue in life.
The story ahead
It was apparent that the April deadline was an impossible target to achieve. And it had become even more apparent that something far more important had to be dealt with than our fleeting disappointment. We doff our hats to the good doctors and nurses who are soldiering away making sure that the world gets better soon. We can't be grateful enough for their selflessness, bravery and unswerving service ridding the nation of a clear and present danger. It is a matter of when - not if - that danger blows over, thanks to the men and women out there in the thick of things.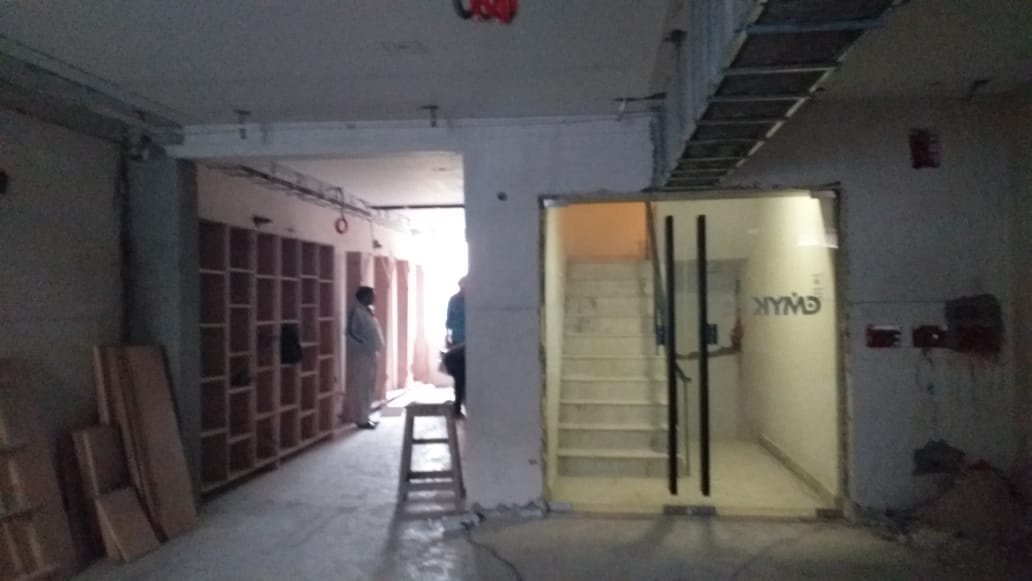 Coming back to the Eureka-CMYK launch, we are the incurable eternal optimists. For those who know about the new bookstore, we promise to make the wait worthwhile. And if you didn't know and are the kind of person who loves walking into a bookstore, you will have no regrets.
In fact, you will love walking into two bookstores for the price of one.